News from PRSA, IABC and Communication Professionals
Hard-won experience has taught Ewell Smith one thing: You can never be too ready to manage a crisis and communicate about it.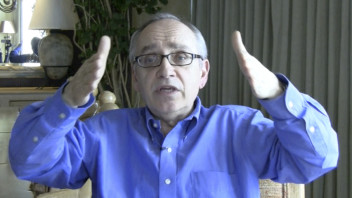 "I see communications as being an umbrella," said Chris Sorek, "It's an umbrella that a lot of things fit under; from investor relations, to stakeholder relations, to advertising, to marketing – communications is all of that."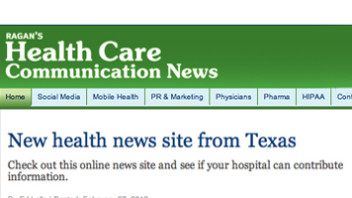 Nightly dinner in the Lallo household is usually served Roman style, comfortably relaxing in the recliner or upon the couch. The casual mood also serves well for conversation about the day's activities, problems or successes; and for the Lallos, that usually centers on the topic of health care.
John Gregory Clemons, ABC, APR, is once again sitting in a familiar surroundings, this time as interim executive director of IABC.
My boss had lots of rules about press releases. We were told how long they could be, what had to be included, what was never included, how many we could send in a month, and exactly how long the process should take to write it, get it approved by a client, get it distributed via fax, postal mail or press wire service, and how to follow up on it by calling the targeted journalists.
More than 70 percent of online media journalists and other content contributors now interact with public relations professionals through popular social media sites such as Twitter and Facebook, according to a 2011 survey of North American online media conducted by Cision and Syracuse University's S.I. Newhouse School of Public Communications.
The Public Relations Society of America (PRSA) is leading an industry-wide charge on creating an MBA-level public relations course that will give future business leaders the strategic communication and reputation management skills they need to manage modern-day corporate challenges and crises.
The Public Relations Society of America (PRSA) this week launched a collaborative, industry-wide initiative to modernize the definition of public relations.
Thanks to technology, today's customers are highly connected and vocal, demanding to be understood and thought of as individuals. The digital revolution – fueled by the increasing influence of social media, mobile commerce, and the proliferation of data is challenging conventional mass-marketing assumptions, skill sets and strategies.